About
Lumasis is a comprehensive web site design, services & hosting management company founded in 1995 by our President, Jamie Brown, in Zionsville, Indiana. We presently have offices in Zionsville as well as an off site secure hosting facilities in Indianapolis, Texas and California.
We've built our success on creating great web sites and delivering outstanding web management services using the most secure and modern technology for our clients – at more than competitive prices in the current marketplace.
Eighteen years later, Lumasis continues to grow with affordable and professional web design & hosting services provided to thousands of customers across the globe. From the most sophisticated e-commerce web sites to secure and affordable web hosting, Lumasis is committed to your ongoing online success.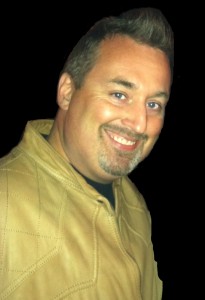 Jamie Brown, Lumasis President
The Right Web Site & Web Services for You
We now feature a wide range of web-based services and solutions for individuals, organizations and small to medium sized businesses – providing continuing web site counsel and delivering excellence from project definition to site design to web programming and dependable delivery of online hosting services.  We build our sites using WordPress which allows for easy updating by you and allows us to harness existing technology and tools to provide functions at reduced costs, as compared to development from scratch.  Our goal is to deliver a professional design and bring value to you and your customers.
Web Site Marketing & Copy Content
Our ongoing affiliation with Russo Communications – a 30 plus-year marketing & advertising services firm – adds market positioning, image branding, award-winning creative direction & copywriting, multi-client marketing expertise and on-target advertising campaigns to our client services menu.
Headed by creative director, Steve Russo, who also writes all web site and email newsletter copy content, the addition of Russo Communications' experience and services brings an added marketing & advertising creative dimension to Lumasis clients.

Steve Russo, Marketing & Copy
The Lumasis Promise
All of us at Lumasis are 100% committed to providing clients with a rewarding and enjoyable web site creation experience – backed by the ongoing peace of mind our our state of the art data center, supported 24/7 by our team of internet associates.
You'll also find us to be very friendly, patient and informative; whether helping you establish your web site or answering any questions you have as one of our hosting customers.
We're here to keep you completely satisfied with all your web site & hosting needs. Thank you for your interest in Lumasis. We look forward to exceeding your expectations with our services soon.
Contact Lumasis today at 317.733.0084